Go to Source January 11, 2017
To those who have been with us since our inception in 2009, as well as to those who are just joining us now for the first time, here's a brief summary of what we at 2GreenEnergy are all about.  We offer:
• A platform on which we connect cleantech entrepreneurs with sources of investment capital.
• A free hot-line for those wishing to discuss any aspect of renewable energy, efficiency solutions, electric transportation, smart grid, energy storage, sustainable agriculture, i.e., any business concept within the vast subject of environmental stewardship and the alleviation of human suffering.
• Consulting services for cleantech companies spanning a huge variety of business disciplines.
• Through Craig Shields' track record of success as a marketing consultant to the Fortune 500 tech companies (see partial list here), we provide a unique approach and capability to positioning, branding, demand generation, online marketing, content development, public relations, sales channels development, the creation of relations with strategic business partners, and business development.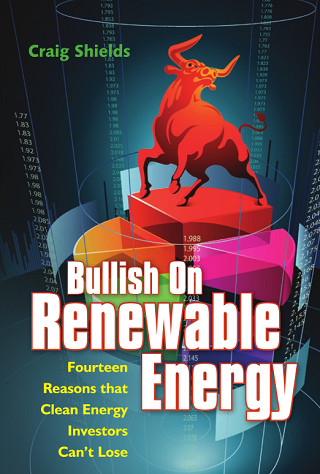 • Access to Craig Shields' four books on renewable energy (a free e-copy of the first is available here).
• A steady flow of news and opinions on cutting-edge solutions within the realm of cleantech.
• Intern programs for those wishing to hone their skills at researching and writing on topics pertaining to clean energy and sustainability more generally.
• A forum for the discussion of any facet of the technology, economics, and politics surrounding the migration to clean energy and sustainable lifestyles (i.e., this blog, with more than 7,000 posts and 16,000 comments).
• Dozens of free reports on forwarding your cleantech business concepts, e.g., the "8 Tips" shown here.
Again, we're very happy to have you here.  Hope you'll stick around.